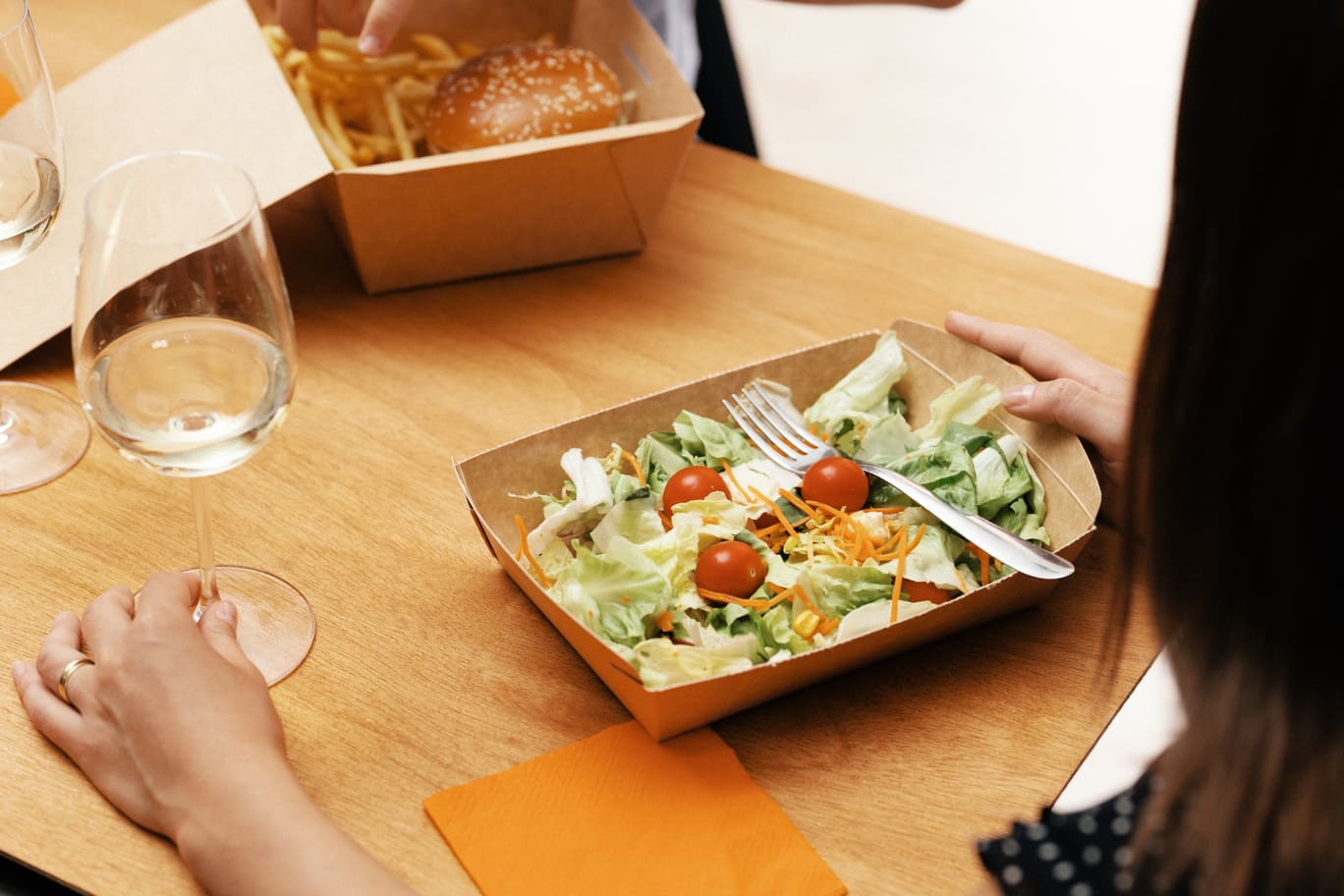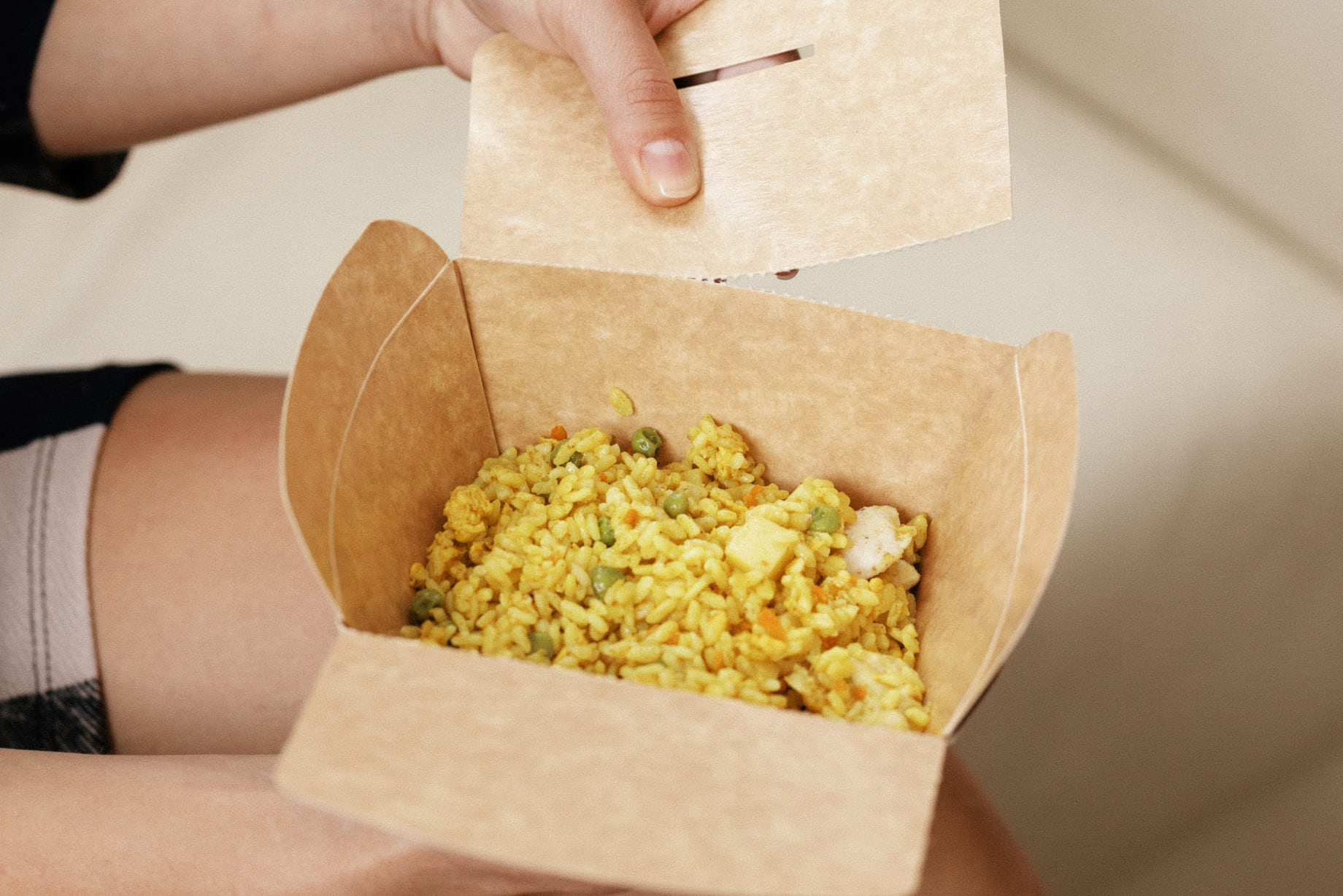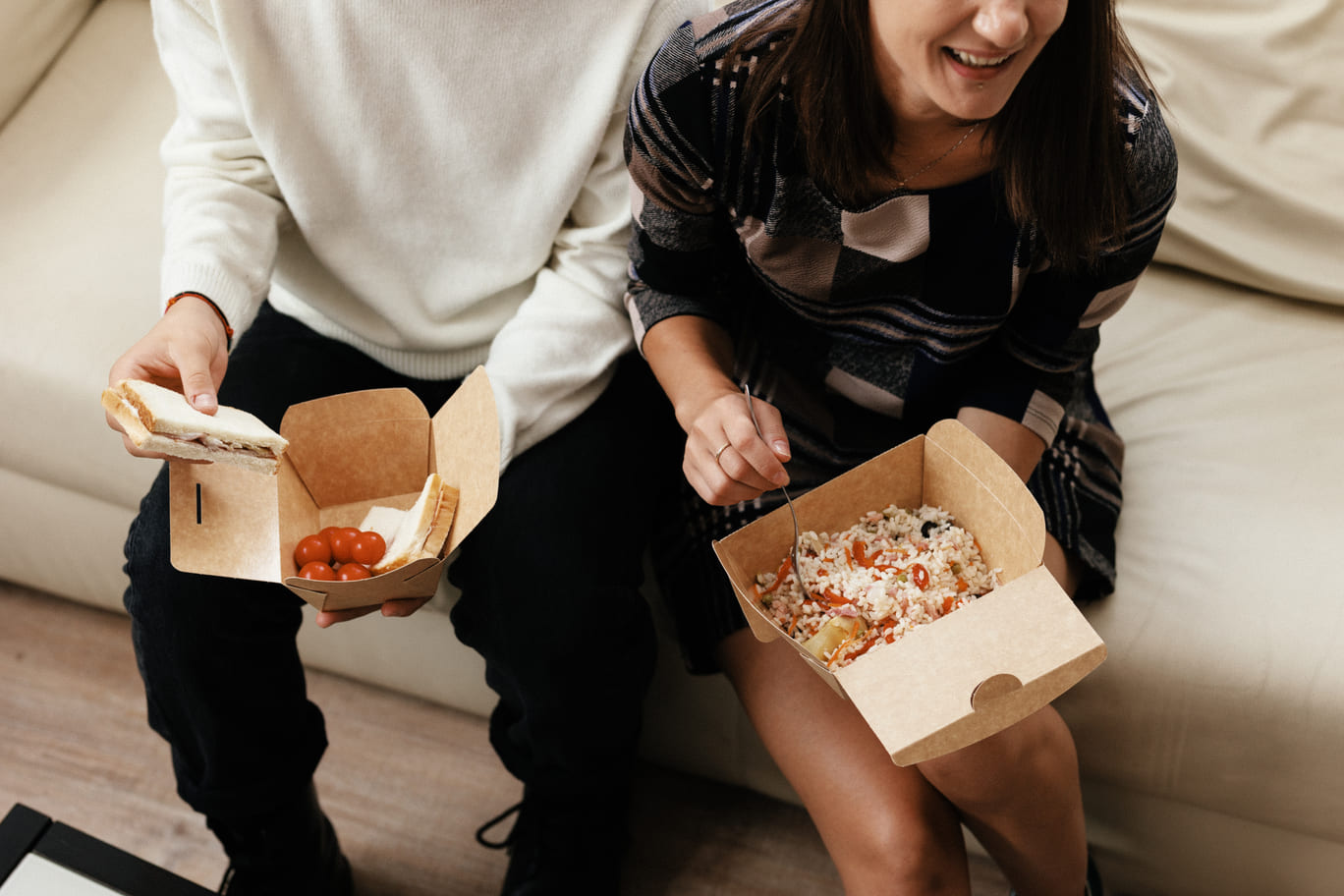 Tray with integrated lid
Containers with food barrier
Sustainable and highly technological materials are a key factor for these items, suitable for several uses in a sustainable way.
It is suitable for hot and cold foods, and is liquids, fats and high salt content foods resistant. The food safety is guaranteed by the inner food barrier, it is also the perfect solution for the instant preparation of fridge displays, for both, hot and cold foods.
It is possible to customize these boxes with a high quality print process, and the consumer would have right away the perception of a very distinctive and high quality product.
100% recyclable with paper.
100% compostable
Inside food barrier
Fats and liquid resistant
Suitable for hot foods
Suitable for cold food
Suitable for fridge displays
| CODE | MEASUREMENTS (cm) | COLOR | CAPACITY (approx) | CUSTOMIZABLE | PCS. PER CARTON |
| --- | --- | --- | --- | --- | --- |
| SH180X96X53S | (inf.)18x9.6 | (sup.)19.5x11.5 x5.3 | white | 8 pz | no | 300 |
| SH254X96X53S | (inf.)25.4x9.6 | (sup.)27x11.5 x5.3 | white | 16 pz | no | 200 |
| SH200X170X53S | (inf.)20x17 | (sup.)21.5x19 x5.3 | white | 24 pz | no | 100 |
| SH270X170X53S | (inf.)27x17 | (sup.)28.5x18.5 x5.3 | white | 32 pz | no | 100 |
Built in lid natural brown paper containers
| CODE | MEASUREMENTS (cm) | COLOR | CAPACITY (approx) | CUSTOMIZABLE | PCS. PER CARTON |
| --- | --- | --- | --- | --- | --- |
| AF0001S | (inf.)10.2x8.4 | (sup.)13.7x12.3 x6.5h | havana | 0.80 lt | no | 300 |
| AF0001P* | (inf.)10.2x8.4 | (sup.)13.7x12.3 x6.5h | havana | 0.80 lt | yes | 300 |
| AF0008S | (inf.)14.2x11.4 | (sup.)17.7x15.2 x6.5 | havana | 1.40 lt | no | 300 |
| AF0008P* | (inf.)14.2x11.4 | (sup.)17.7x15.2 x6.5 | havana | 1.40 lt | yes | 300 |
| AF0002S | (inf.)18.9x13.4 | (sup.)21.5x16.6 x4.9 | havana | 1.47 lt | no | 200 |
| AF0002P* | (inf.)18.9x13.4 | (sup.)21.5x16.6 x4.9 | havana | 1.47 lt | yes | 200 |
| AF0003S | (inf.)18.9x13.4 | (sup.)22.4x17.1 x6.5h | havana | 2.00 lt | no | 200 |
| AF0003P* | (inf.)18.9x13.4 | (sup.)22.4x17.1 x6.5h | havana | 2.00 lt | yes | 200 |
| AF0004S | (inf.)19.7x13.4 | (sup.)24.5x18.5 x8.9h | havana | 3.00 lt | no | 200 |
| AF0004P* | (inf.)19.7x13.4 | (sup.)24.5x18.5 x8.9h | havana | 3.00 lt | yes | 200 |