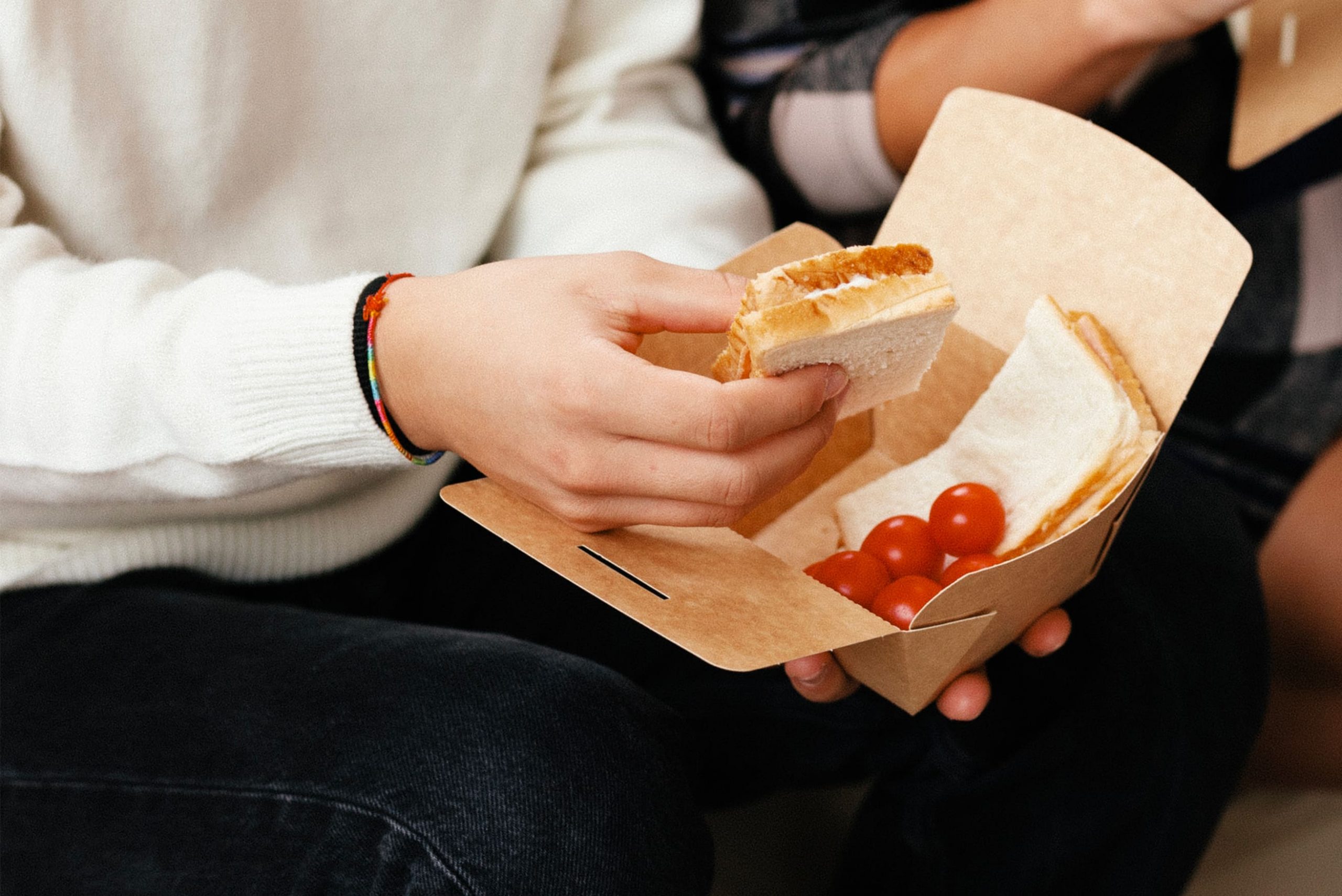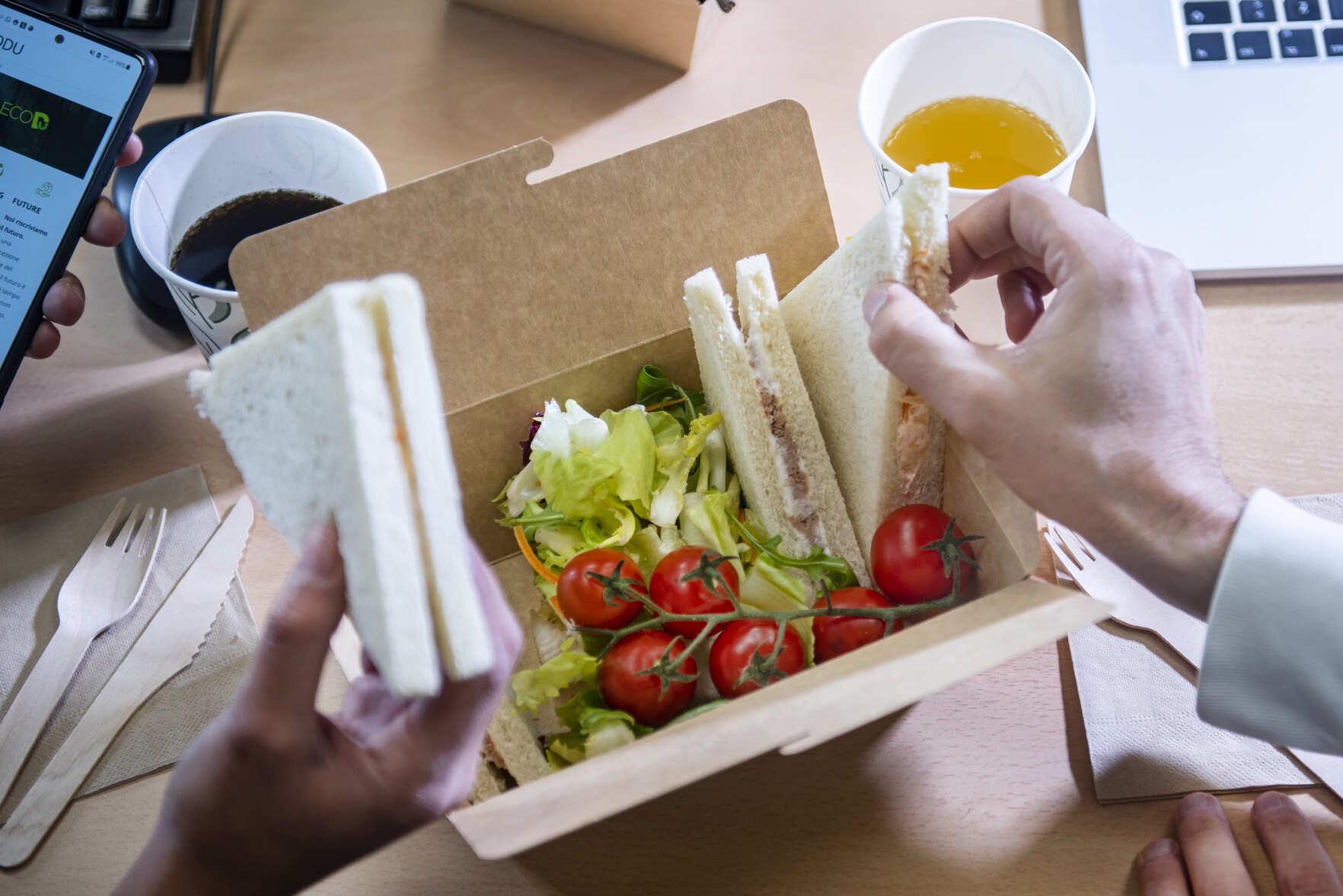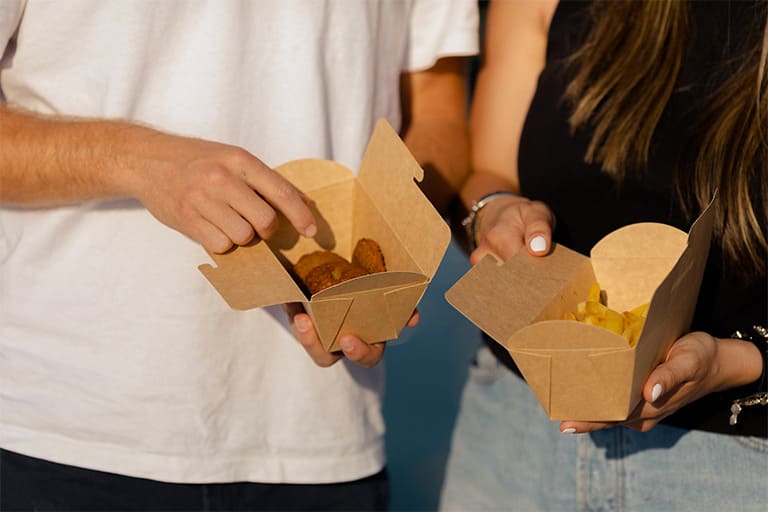 Compostable Containers
A wide selection of built-in-lid containers, made with pure compostable pulp cardboard, ideal for take away.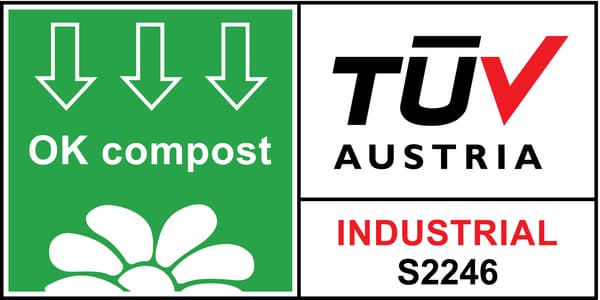 The new closing system with innovative design permits a fast packing time. Made with high technological materials, suitable for hot (up to 100°C) and cold food packaging. With no plastic food barriers, respecting the environment.
Produced using 100% renewable energy and sustainable materials.
Using our containers helps to: Reduce CO2 Emissions; Reduce non renewable exploit; Reduce Greenhouse gasses; Reduce use of incinerators and waste dumps; Increase energy saves; Support agriculture.

Suggested for short time consumption. 100% recyclable with organic waste.
100% compostable
Certified product
Fats and liquid resistant (up to 30 mins.)
Suitable for hot foods (up to 100°C)
Suitable for cold food
| CODE | MEASUREMENTS (cm) | COLOR | CAPACITY (approx) | CUSTOMIZABLE | PCS. PAR CARTON |
| --- | --- | --- | --- | --- | --- |
| ED0001 | (inf.)10.2x8.4 | (sup.)13.7x12.3 x6.5h | havana | 0.80 lt | no | 300 |
| ED0008 | (inf.)14.2x11.4 | (sup.)17.7x15.2 x6.5h | havana | 1.40 lt | no | 300 |
| ED0002 | (inf.)18.9x13.4 | (sup.)21.5x16.6 x4.9h | havana | 1.47 lt | no | 200 |
| ED0003 | (inf.)18.9x13.4 | (sup.)22.4x17.1 x6.5h | havana | 2.00 lt | no | 200 |
| ED0004 | (inf.)19.7x13.4 | (sup.)24.5x18.5 x8.9h | havana | 3.00 lt | no | 200 |