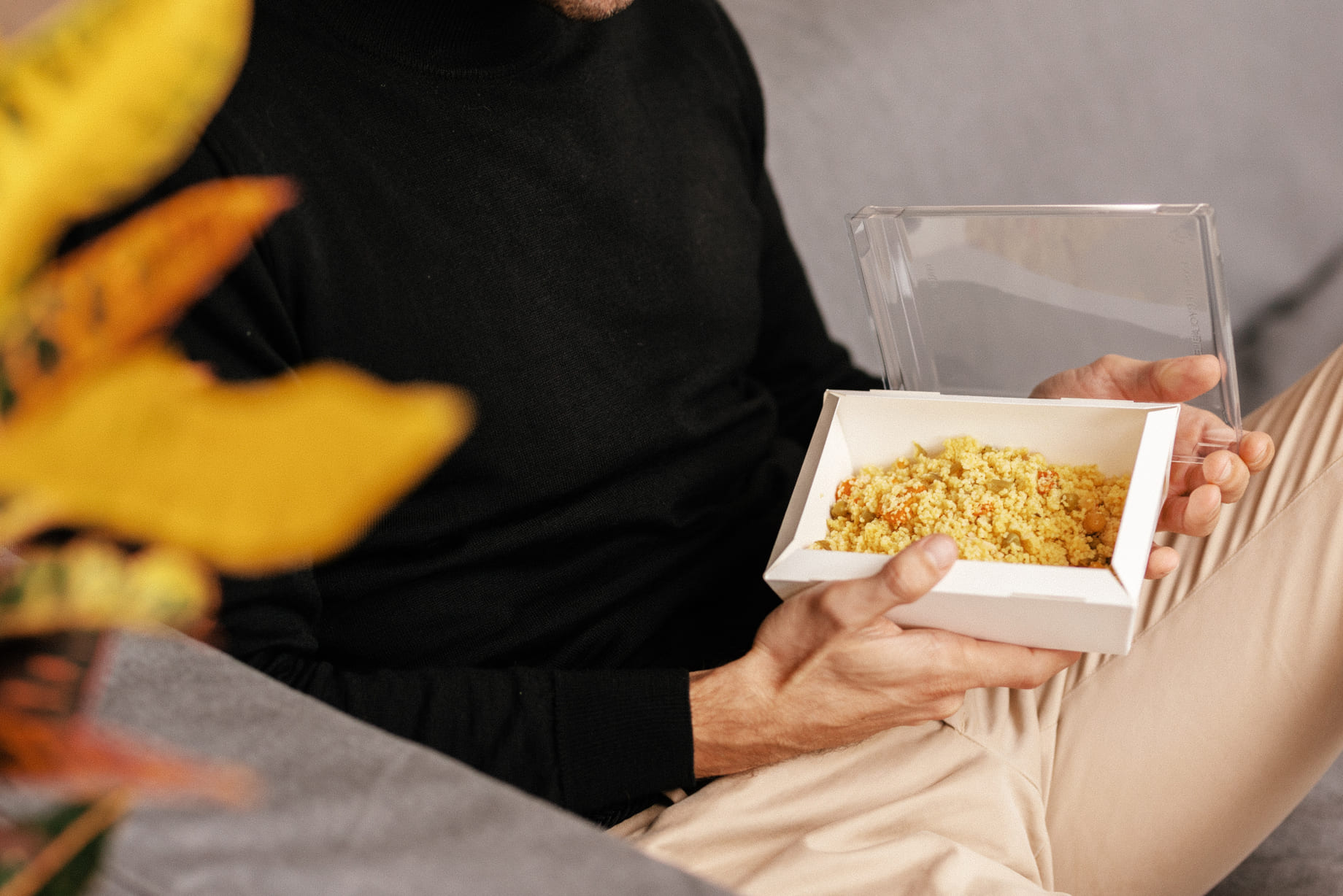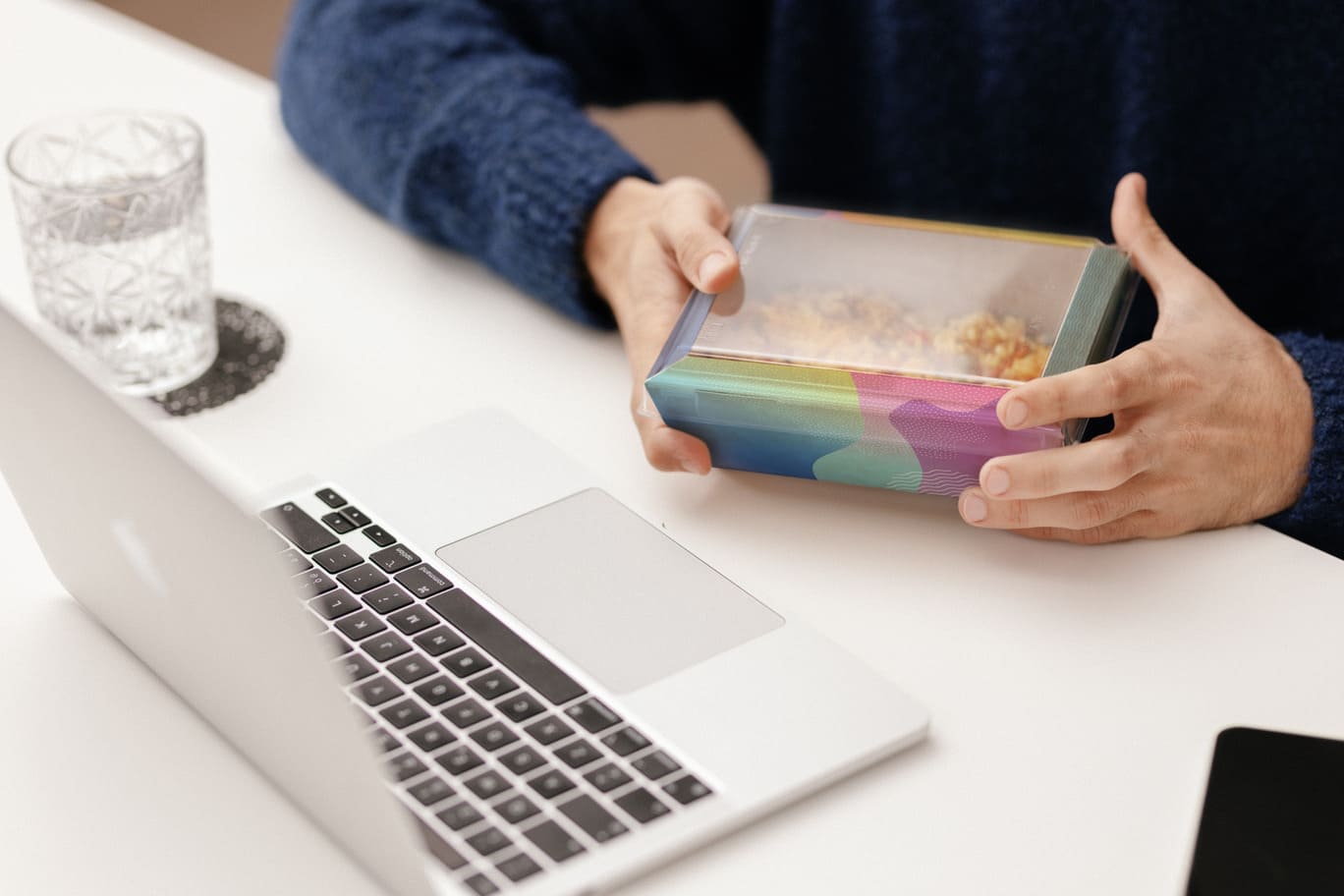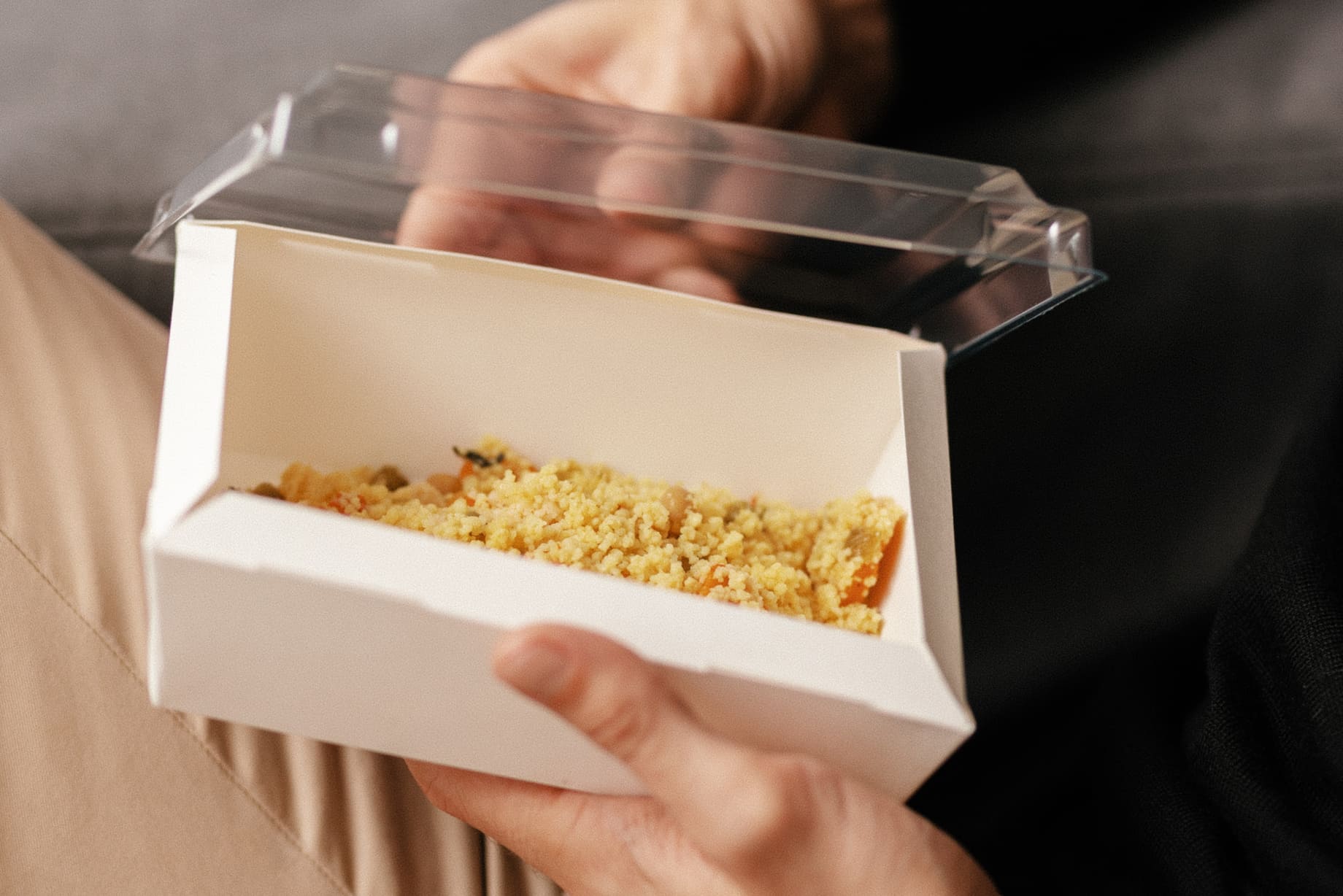 Barrier Tray with PET Lid
Hot and cold food hybrid containers.
High visibility inside the box thanks to the 100% plastic recyclable transparent PET lid and the 100% paper recyclable tray, hot food (up to 100°C) resistant.
Can also be displayed in fridges thanks to the anti-fog technology , that avoids fogging of the lid.
Suitable for fridge, freezer or blast chiller. Not suitable for oven or microwave oven.
Before
After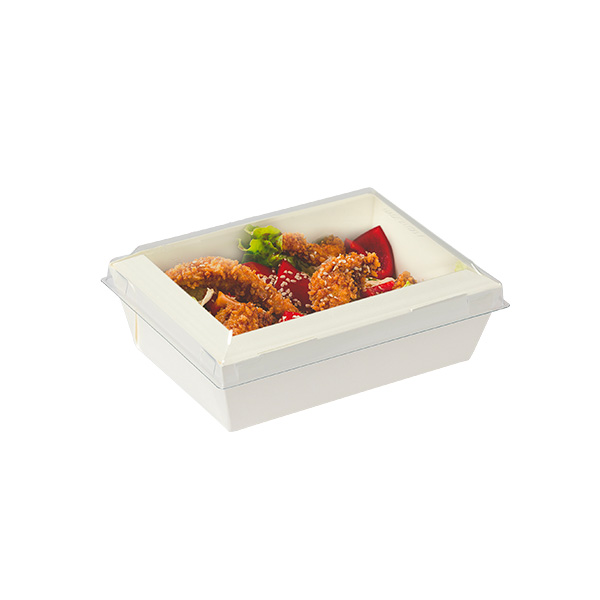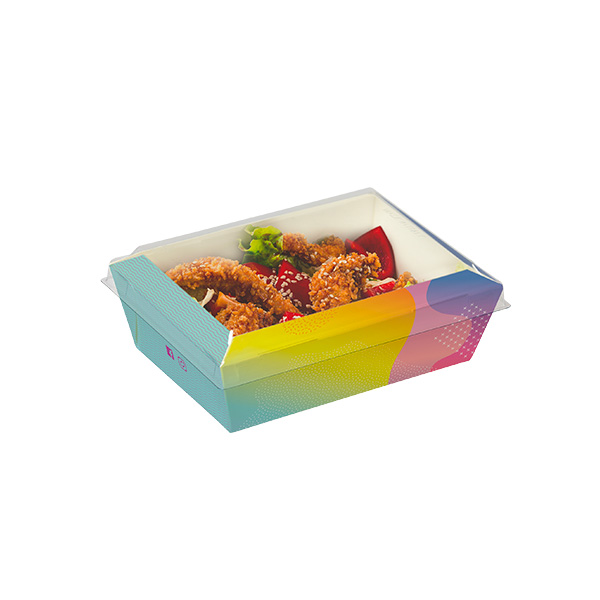 100% recyclable
Inner food barrier
Fats and liquid resistant
Suitable for hot foods (up to 100°C)
Suitable for cold foods
Suitable for fridge, freezer or blast chiller
100% recyclable with plastic
keeps the food protected
keeps the food fresh
Reduces wastage
Easy to manage
Maximum visibility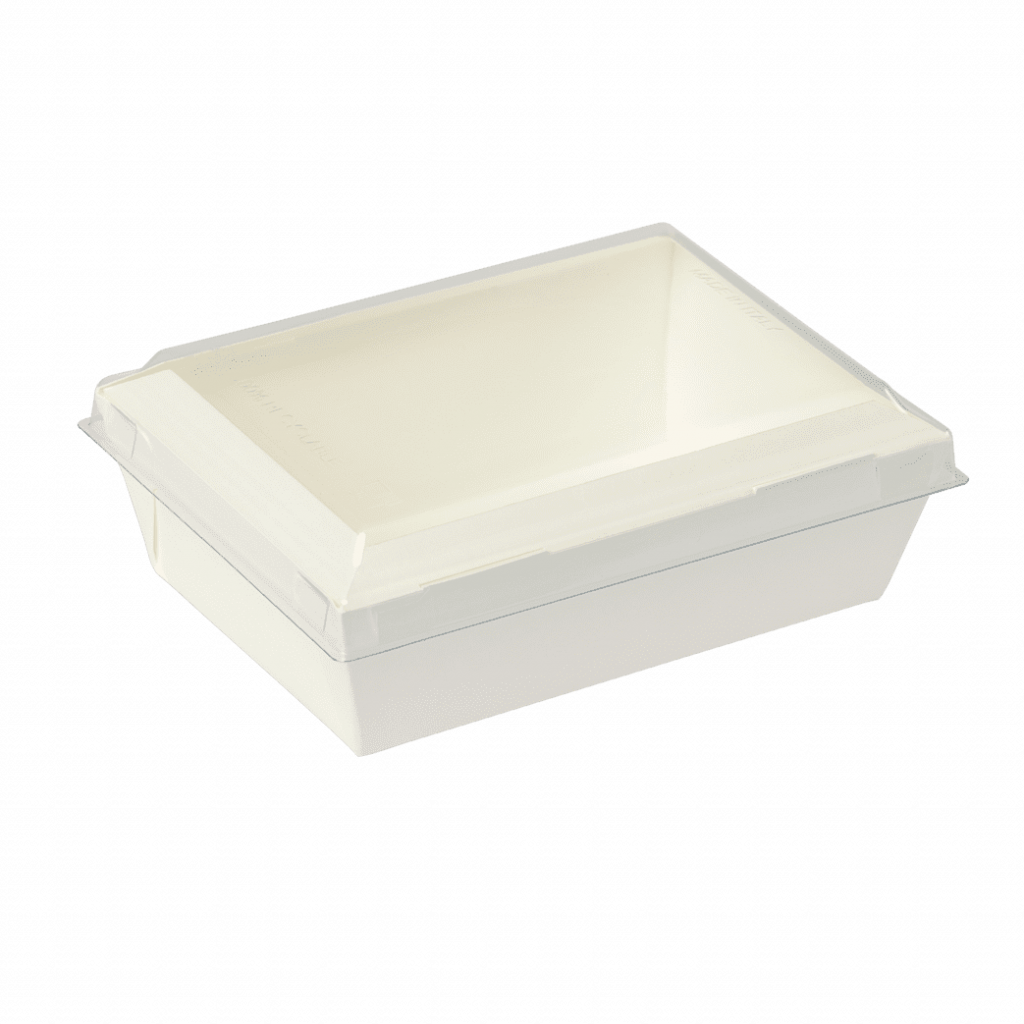 | CODE | MEASUREMENTS (cm) | COLOR | CAPACITY (approx) | CUSTOMIZABLE | PCS. PER CARTON |
| --- | --- | --- | --- | --- | --- |
| AF0850S | (inf.)15x10 | (sup.)17.8x12 x5.3h | white | 0.85 lt | no | 240 |
| AF0850P* | (inf.)15x10 | (sup.)17.8x12 x5.3h | white | 0.85 lt | yes | 240 |
| CODICE | MISURE (cm) | COLOR | CAPACITÀ (CIRCA) | PERSONALIZZABILE | PZ. PER CARTONE |
| --- | --- | --- | --- | --- | --- |
| PET0851 | 15x10x2.2 | transparent | - | no | 480 |